Meet our Team
Friendly. Caring. Highly Experienced.
Led by a husband and wife team – Dr Joe Watson and Dr Raashi Tiwari, at Tiwari Watson Dental Care we are passionate about our practice ethos of ensuring 'gentle and caring dental excellence is at the heart of everything we do'.
We are therefore proud of the depth of skills and experience within our forward-thinking team of highly trained dental professionals. As a team, we take a gentle approach to dentistry and we aim to ensure that each of our patients are able to relax in the knowledge that they are in safe, caring and capable hands whilst they are in our care.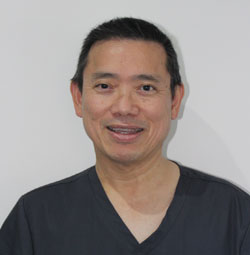 DR DAVID CHAN BDS, MSc (Implant) MJDF RCS
Mr Chan graduated from the University of Glasgow in 1987. He has owned his own dental practice in Springburn, Glasgow for over 20 years and in that time has carried out countless dental sedations, wisdom tooth extractions and dental implants. He gained his MSc in Implant Dentistry after 3 years of further post graduate training at the University of Warwick in 2012. He now mentors other dentists in the placement of dental implants. He became a member of the Royal College of Physicians and Surgeons of England in 2013. Due to his broad experience Mr Chan has a calm, confident approach to treating patients. Mr Chan speaks english, mandarin, cantonese and malay.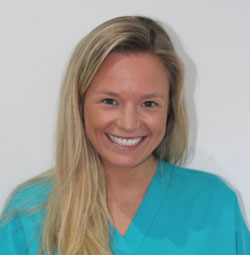 REBECCCA NICHOLSON
GDC REG NO: 264910
Rebecca graduated with Distinction in Oral Health Science from Glasgow Dental Hospital. With a dual qualification in Dental Hygiene-Therapy, the treatment Rebecca offers varies widely from stain removal to fillings and treating paediatric patients. She has an excellent approach and demeanour when working with children. Rebecca's encouragement and enthusiasm ensures patients are well educated and motivated in caring for their dental health. Outside of dentistry, Rebecca enjoys living a healthy lifestyle by going to the gym and attending fitness classes. Rebecca enjoys spending weekends at the family retreat in St Andrews, Fife.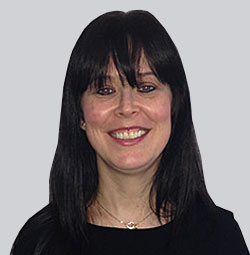 Sharon
PRACTICE MANAGER
Sharon has worked at Tiwari Watson Dental Care for 3 years now. She has over 30 years experience in dentistry, qualifying as a dental nurse in 1989. For the past 23 years she has been involved in dental practice management.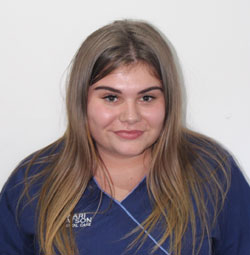 Lauren
NURSE
Lauren first joined Tiwari Watson Dental Care as a trainee dental nurse in August 2016. She also attended college during this time as part of her training and successfully gained her professional qualification – SVQ level 3 and PDA in Dental Nursing. Lauren's excellent communication skills, empathy and polite manner allowed her to flourish on reception, where she is now mainly based although she still occasionally works in surgery to keep her skills up to date.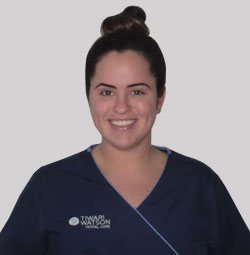 Gemma
NURSE
Gemma first qualified with a NEBDN diploma in dental nursing in 2013. Recently she gained an additional qualification, after one year of further training; in sedation nursing from Glasgow Dental Hospital & School. She has worked within the practice since August 2011. In her spare time Gemma enjoys her holidays and likes to take her dog Carlos to the park.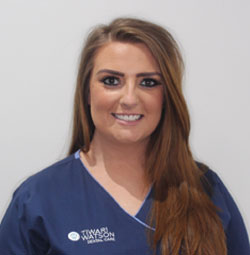 Danielle
NURSE
Danielle first qualified with a Higher National Diploma in 2011 and has been working in practice since. She has extended her skills further in the past few years by achieving the Child Smile and Conscious Sedation Qualification for Dental nurses. This involved a significant amount of additional studying and training over the course of a year. Danielle loves spending her free time with family and friends, shopping and attending music concerts and shows.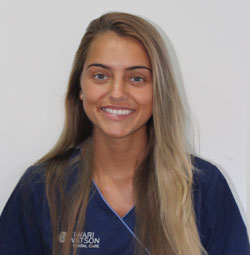 Tiegan
NURSE
Tiegan first joined Tiwari Watson Dental Care as a trainee dental nurse in February 2017. She also attended college during this time as part of her training and gained her professional qualification (SVQ level 3 and PDA in Dental Nursing) in January 2018. She also had experience on reception but works mostly in surgery alongside our dentists.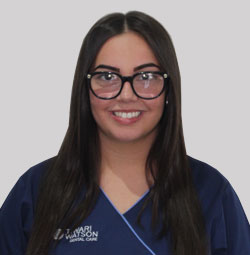 Bili
NURSE
Bili started out on college placement for two days per week whilst studying for her dental nursing exams. After completing her HNC she went on to gain a HND where she has advanced her scope as a dental nurse and is now able to take x-rays and impressions (moulds). Since then Bili has now joined our team on a full time basis and is enjoying working with fellow staff and meeting/getting to know our patients.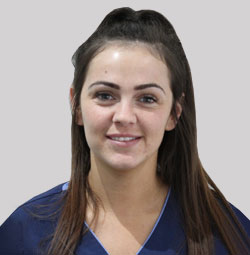 Georgina
RECEPTIONIST
Georgina joined us as a receptionist in 2019. She first qualified in 2015 after a year at college receiving her HNC in Dental Nursing which included her SVQ level 3 and PDA. She has lots of experience working chairside helping the dentist as well as reception duties. In her spare time, Georgina likes going to the gym and spending time with family and friends.