Removable, comfortable and nearly invisible!
Invisalign is the virtually invisible way to straighten your teeth and achieve the smile you've always dreamed of. Using advanced 3D computer-imaging technology, Invisalign depicts your complete treatment plan based on your Invisalign Provider's prescription, from the initial position of your teeth to the final desired position. Then a series of clear aligners are custom-made for your teeth – and your teeth only – to move them little by little. Each aligner is worn for 1-2 weeks before being replaced by the next in the series, gradually moving towards the projected final position. Your Invisalign treatment time will be determined by your Invisalign Provider, based on your specific needs.
What are the benefits of Invisalign
Nearly invisible – No one may even notice that you're wearing these virtually invisible aligners, making Invisalign a seamless fit with your lifestyle and day-to-day interactions with others.
Completely removable – Invisalign aligners are removable giving you the flexibility to eat and drink what you want during treatment by simply removing the aligners. And you can also remove the aligners to brush and floss as you normally would for fresh breath and to maintain good oral hygiene.
No metal or wires – Unlike traditional fixed braces, there are no metal brackets or wires. This means that in most cases less time is spent in your Invisalign Provider's practice for adjustments.
Virtual results – Invisalign allows you to view your virtual results and treatment plan before you even begin treatment so you can see how your teeth are expected to look when your treatment is complete.
Press play below to see a video of Amy describing how delighted she was with her results from Invisalign
Press play below to see a video on how Invisible Braces Treatment changed Lesley's life!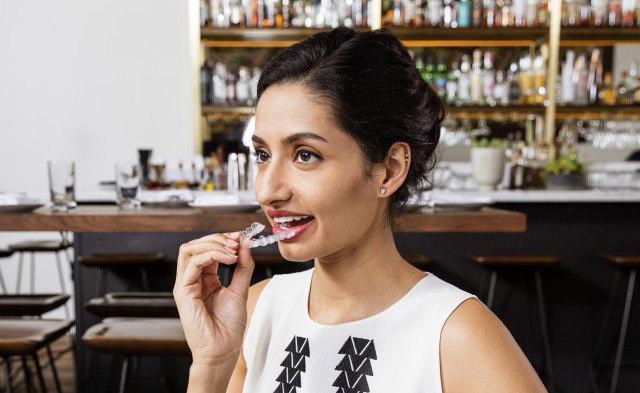 Make your first step today..
If you are unhappy with the appearance of your smile, why not give us call on 0141 557 3488 to request a no-obligation Free Consultation to find out how we could transform your smile in a quick, affordable and professional way – we're here to help!

Straighten your crooked teeth in as little as THREE MONTHS
Invisalign aligners move teeth with an appropriate placement of controlled movement on the teeth. Unlike traditional braces, Invisalign not only controls the amount of movement per aligner, but also the timing of the movement. So at each stage, only certain teeth are allowed to move, as per the Invisalign treatment plan for that particular stage. This results in an efficient force delivery system that moves teeth into the desired prescribed position.
For more information, and to visit the Invisalign website, please click here »
Press play below to see a video on Invisalign innovation:
Smile Transformations with Invisalign in Glasgow
Before and after Invisalign treatment at Tiwari Watson Dental Care: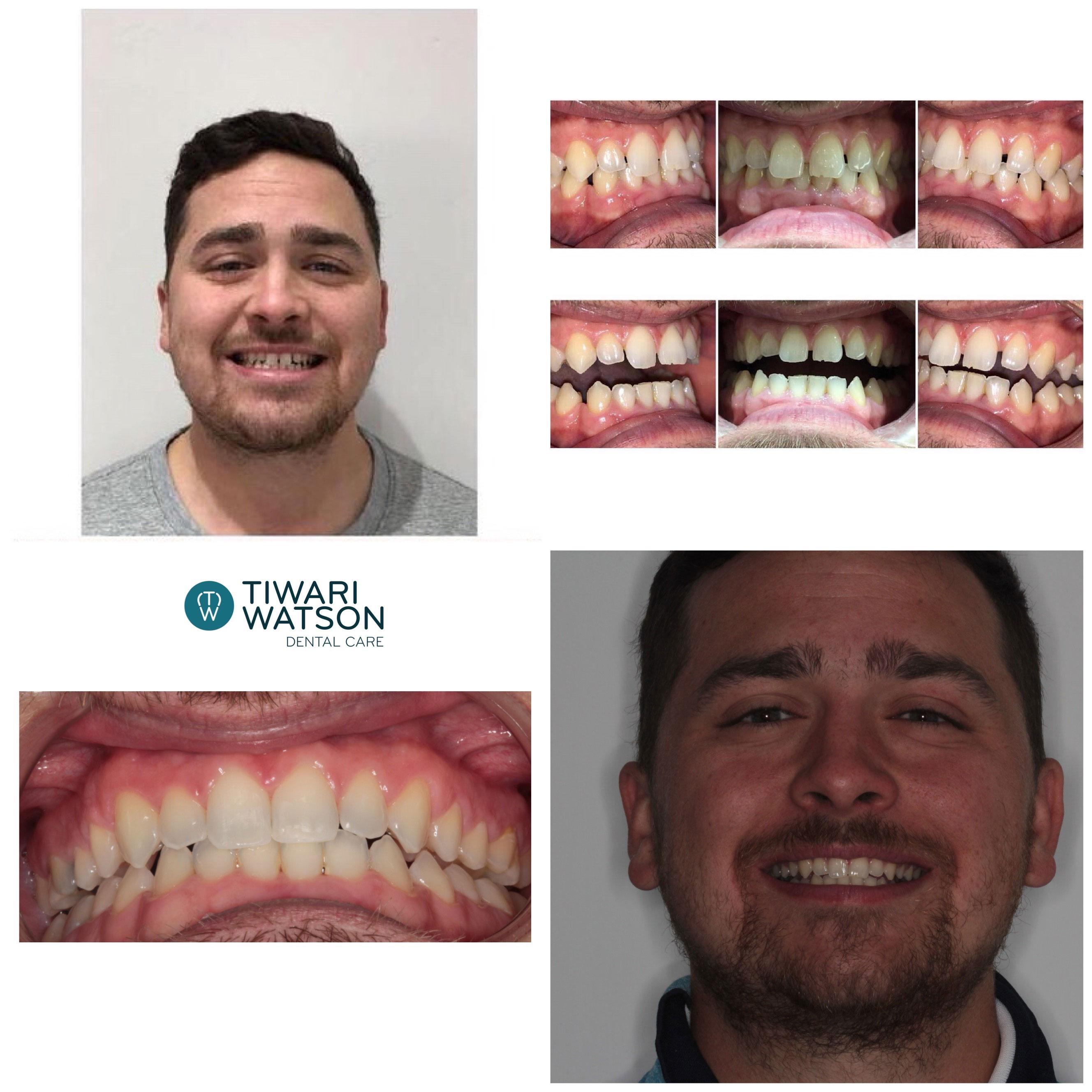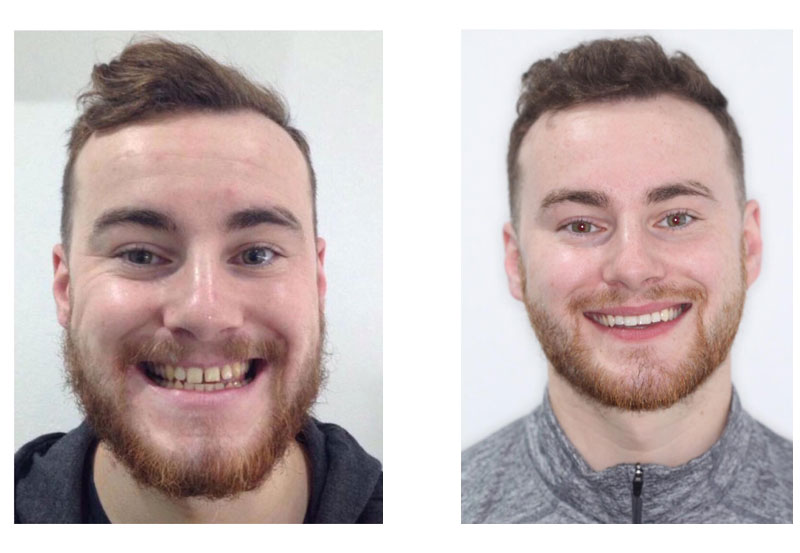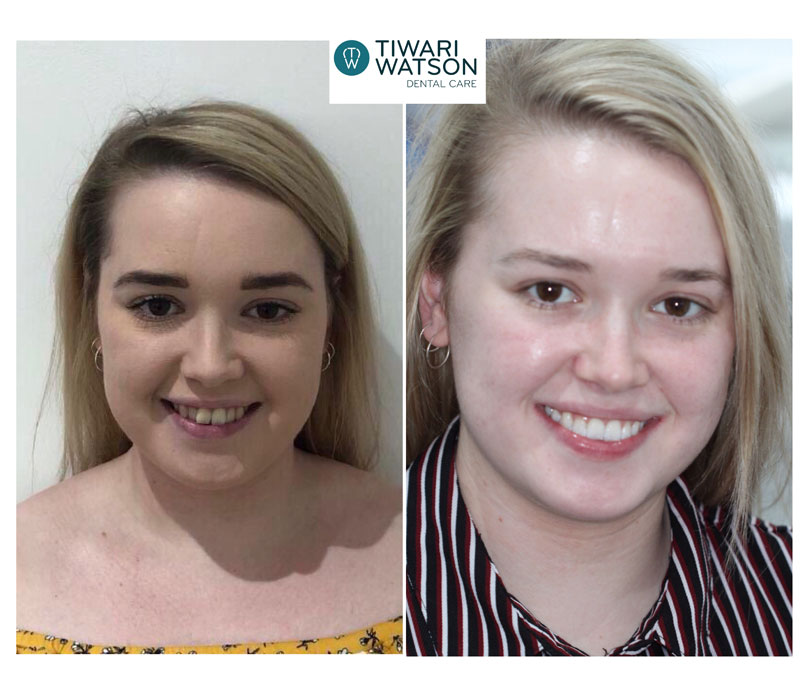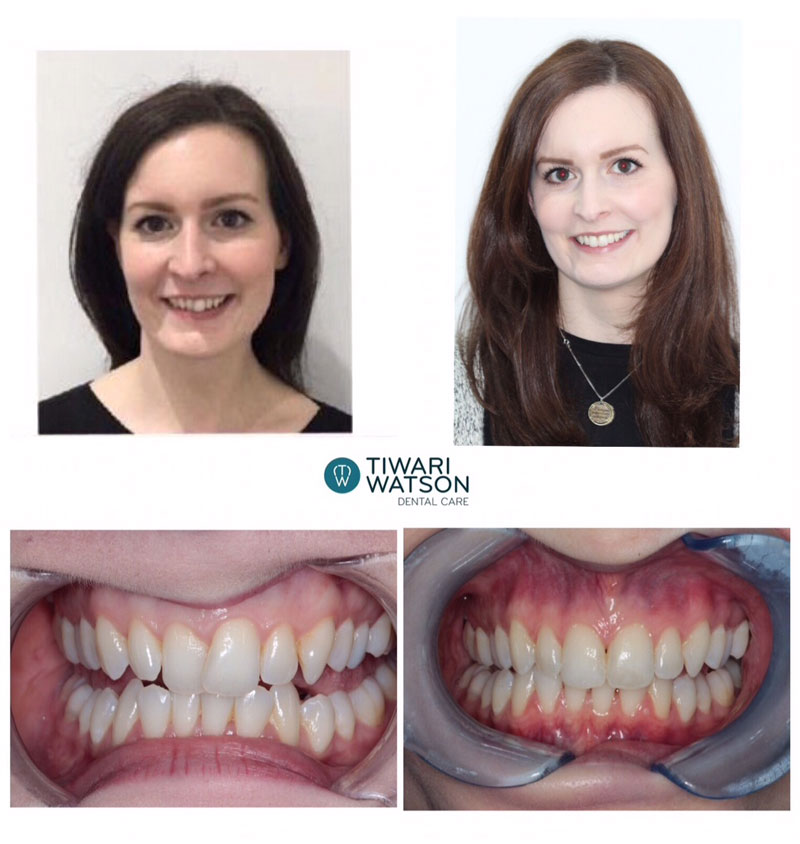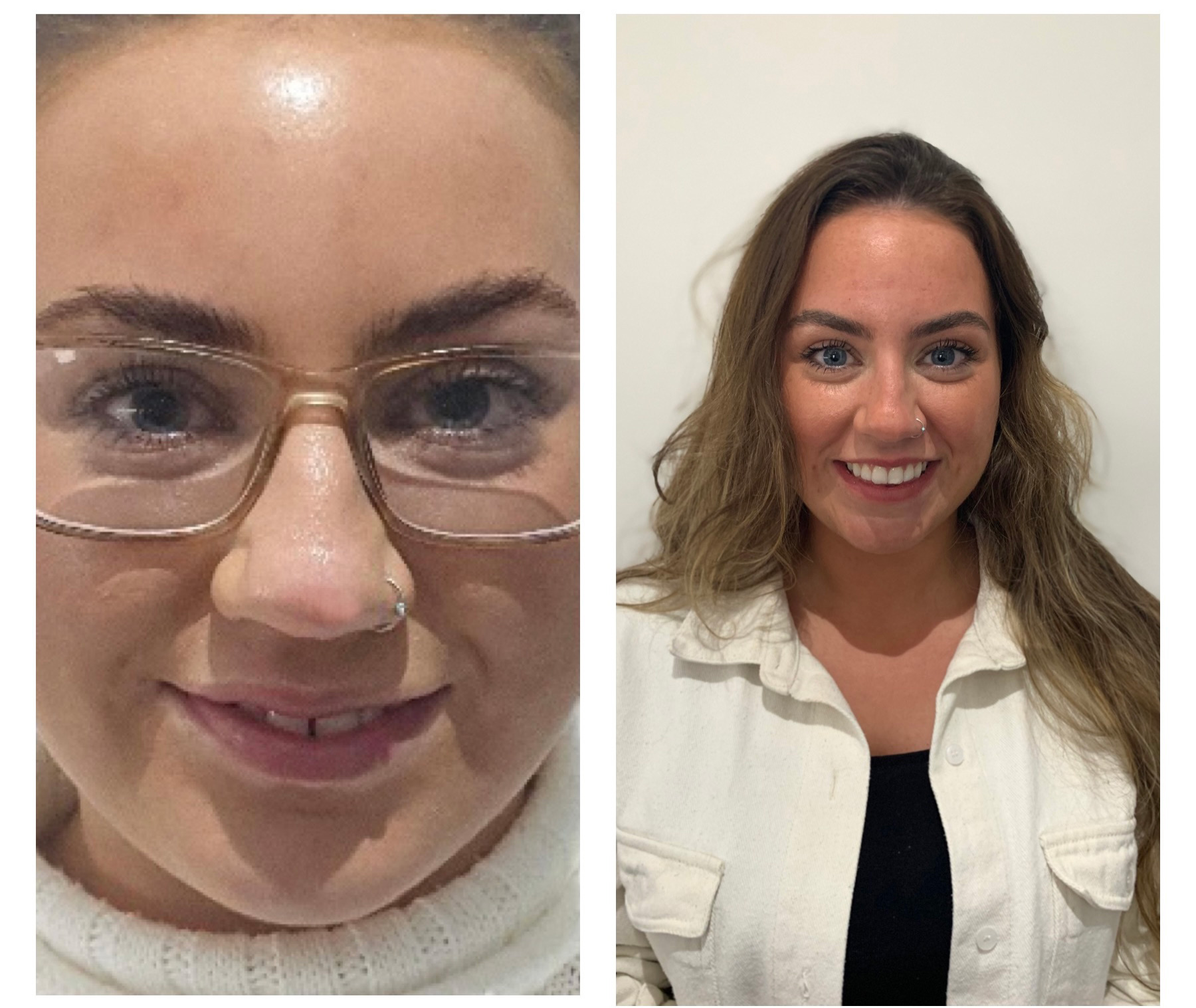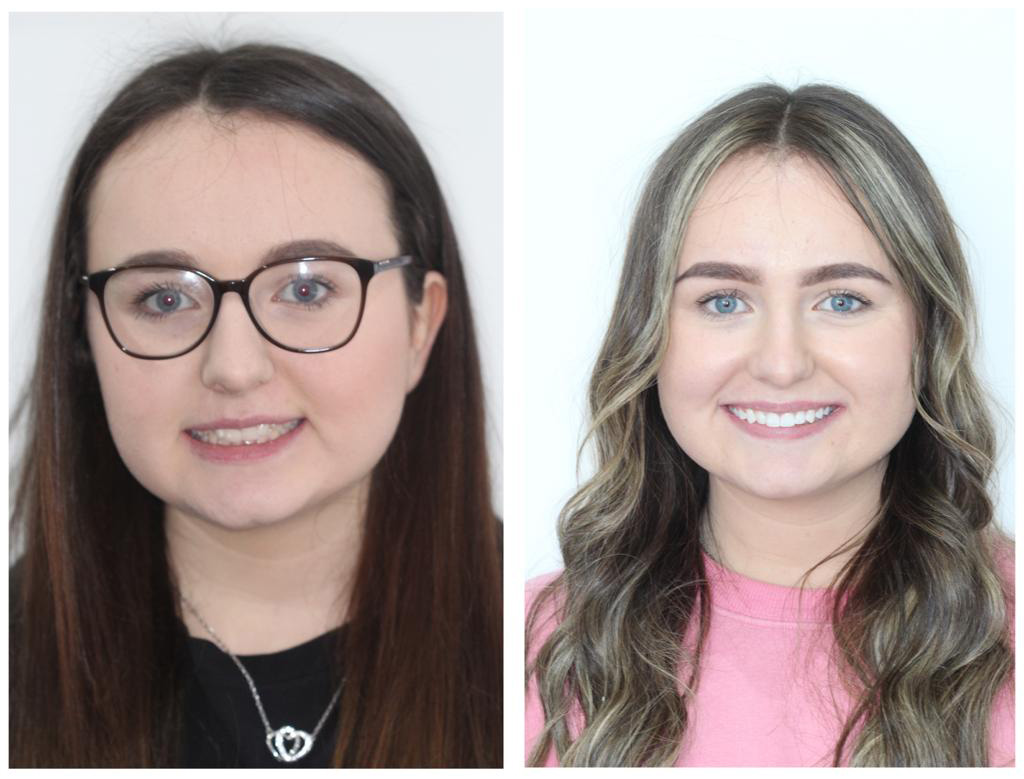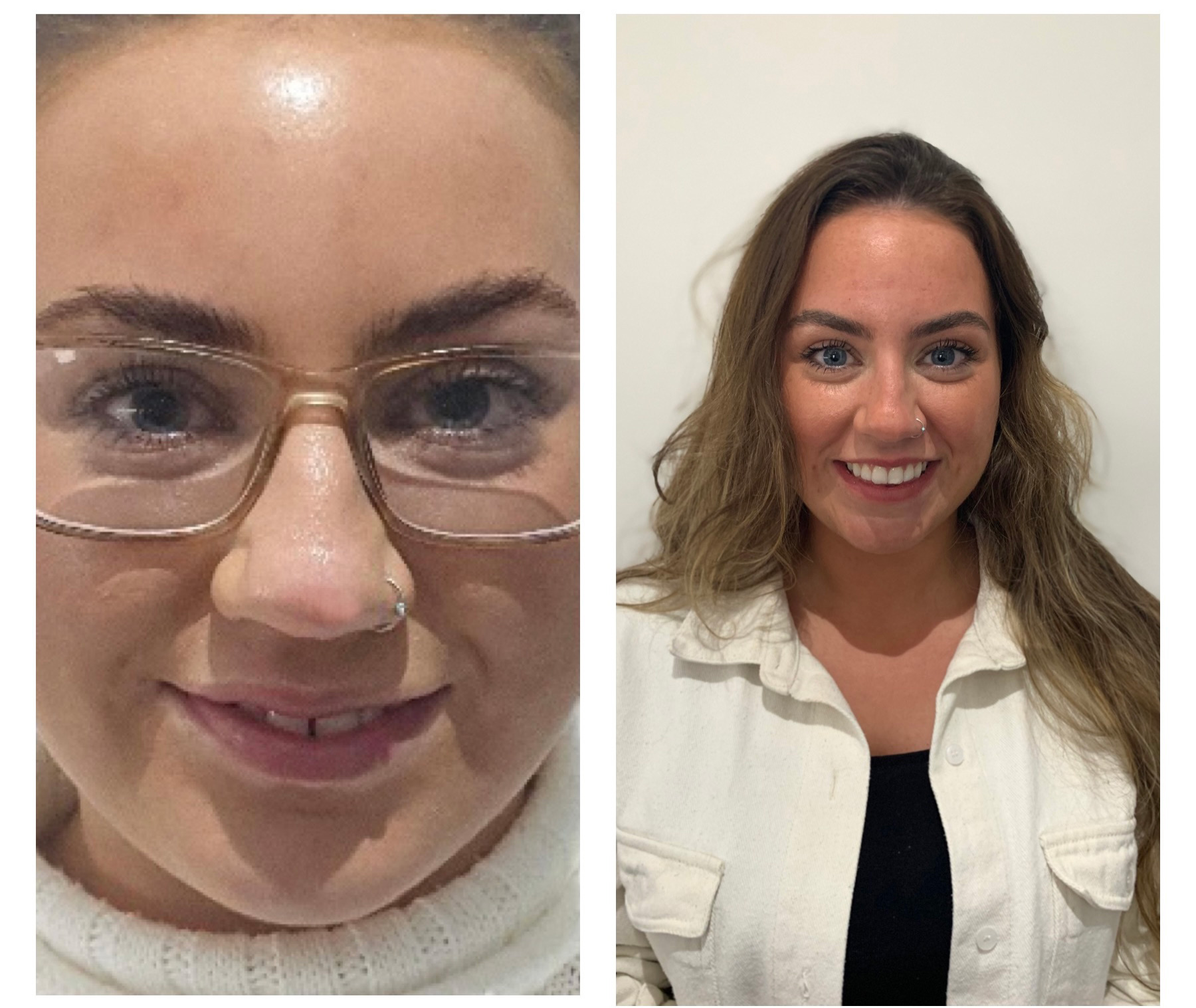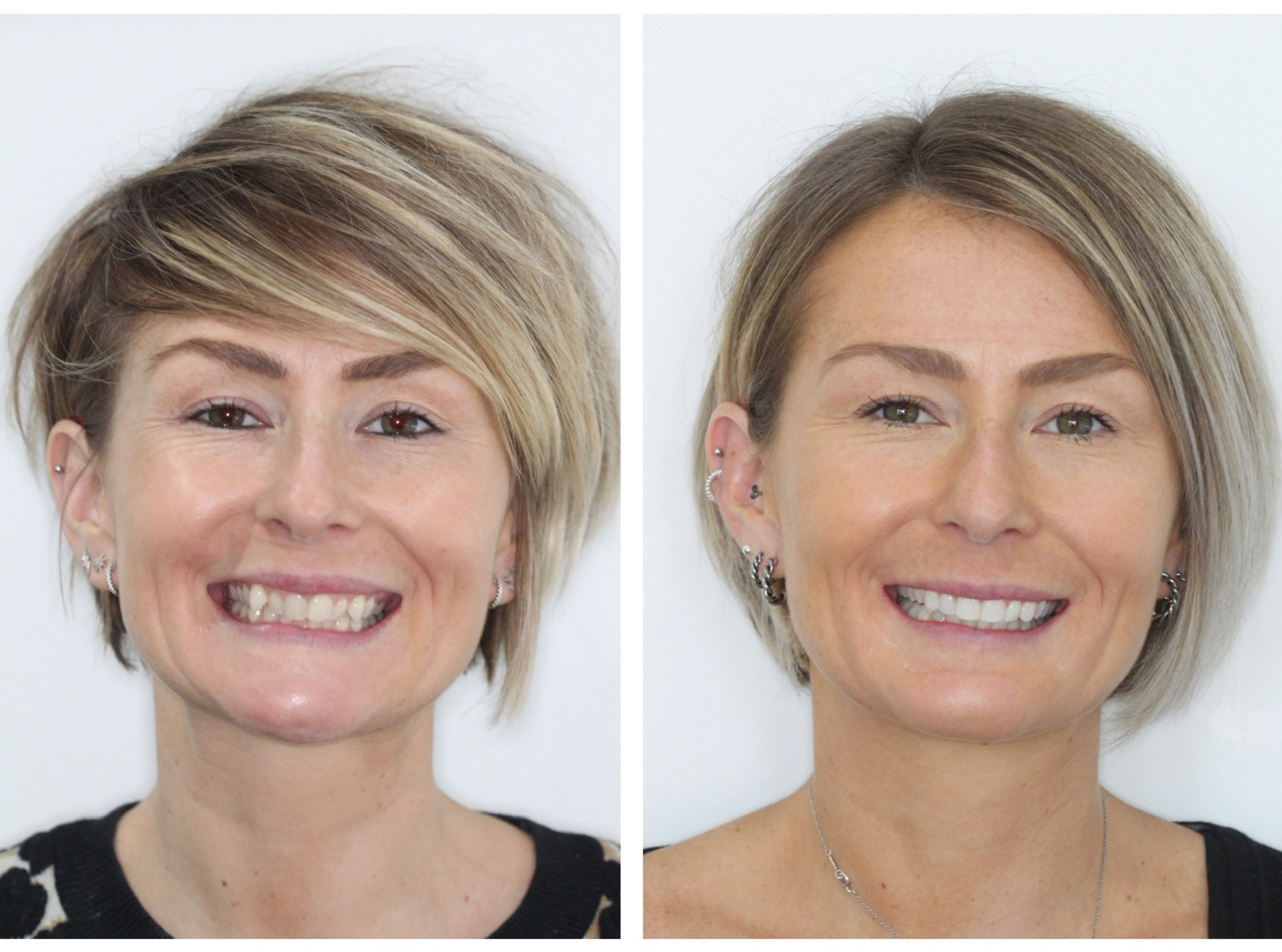 Put your Smile in Friendly, Caring and Highly Experienced Hands
"I was a new patient to the Tiwari Watson practice a short time ago. I had extensive treatment carried out on my front teeth, new crowns were made for my daughters wedding which was fast approaching at the time.
Everyone at the practice, from the reception staff, to nurses and dentists were very friendly and accommodating and I'm so pleased with the final results of my treatment – now I can't stop smiling! Would like to thank everyone again and would definitely recommend this practice to anyone"
(M Malik, Summerston)
Take your first step to a new smile today…
For more information about Invisalign at Tiwari Watson Dental Care and how we could transform your smile and your confidence with dental implants, please call us on 0141 557 3488 or complete our Online Appointment Request Form >>