Natural Looking. Strong. Long Lasting.
Used to replace missing teeth, a Dental Bridge is made up of Crowns fitted to the teeth either side of a gap (caused by the missing tooth) in order to restore the function and appearance of your smile.
Dental Bridges are strongly advised when you have a missing tooth as a gap in your smile can affect:
Your bite – as a result of the teeth leaning into the empty space (caused by your missing tooth) and altering the way in which your lower and upper teeth bite together
Your general appearance, oral health and smile
The way in which you speak
Your confidence when smiling (especially for photographs)
The actual shape of your face
The probability of you developing gum disease or tooth decay as a result of the accumulated food in the gap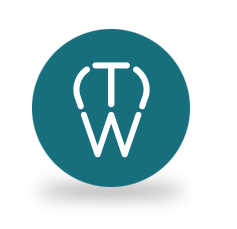 Smile Transformations with Dental Bridges in Glasgow
Before and After Cosmetic Dental Treatment at Tiwari Watson Dental Care:

Ask us about 0% Finance and Affordable Monthly Payments
A popular option for our patients considering Invisible Braces, 0% Finance allows you to spread the cost of your treatment over an agreed credit period that fits within your monthly budget.
Take your first step to a new smile today…
For more information about Cosmetic Dentistry at Tiwari Watson Dental Care and how we could transform your smile and your confidence with a Dental Bridge, please call us on 0141 557 3488 or complete our Online Appointment Request Form >>