For a Happy, Healthy Smile & Fresh Breath
Did you know that long term plaque build-up (and subsequent gum disease which happens when the bacteria in plaque attacks our gums below the surface to make them red and inflammed) is one of the most common causes of tooth decay and eventual tooth loss in the UK?
That's why, at Tiwari Watson Dental Care we recommend dental hygiene appointments at least every six months. Playing an important part in reducing your oral health problems, your dental hygiene appointment will include the following:
A gentle yet thorough clean of your teeth to remove the build-up of harmful plaque
Removal of odour causing bacteria for a fresh breath
Soft tissue checks to ensure healthy gums
Advice on how to effectively brush and floss your teeth
Our qualified dental hygienists – Andrea Servant and Rebecca Nicholson– are registered with the General Dental Council. They are both committed to Continuous Professional Development and to keeping up to date with the latest advancements in oral health care techniques.
Before & After Dental Hygiene Treatment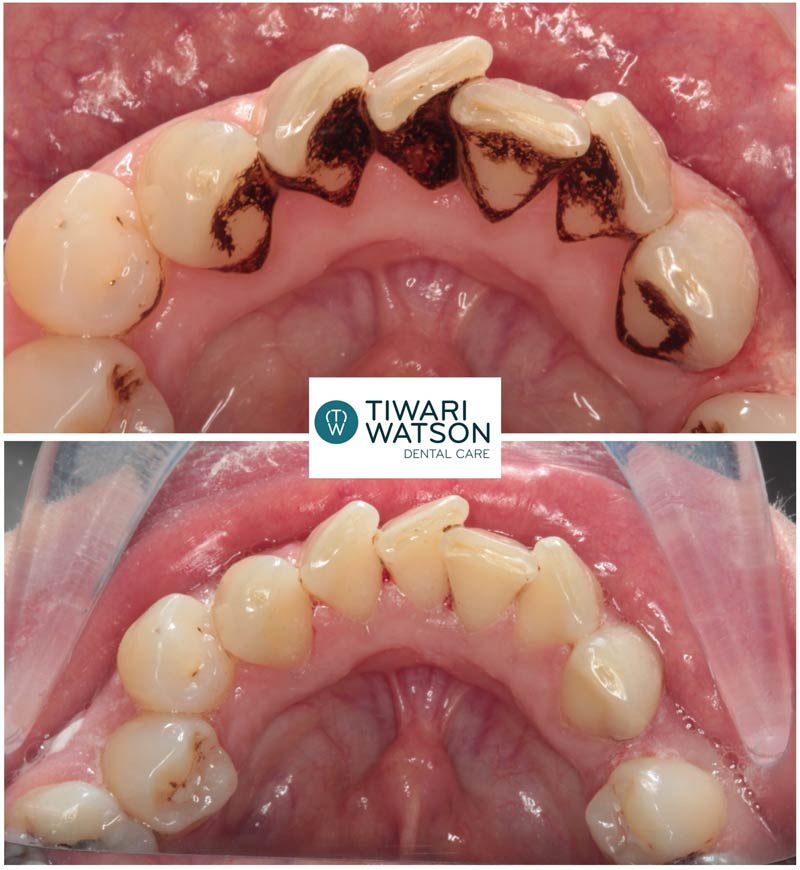 Air Powered Tooth Polishing
At Tiwari Watson Dental Care we are one of the few practices in Glasgow that use a state-of-the-art Prophyjet Air Powered Tooth Polishing System during your routine dental hygiene appointment. Leaving patients with an evenly smooth surface across their teeth, the procedure utilises a fine jet of compressed air, water and fine powder particles to gently, quickly and effectively remove stains caused by tea, coffee, red wine and tobacco on the front and back of teeth.
Air Polishing has many advantages:
Removes up to 100% of dental plaque thereby helping to prevent decay, gingivitis and gum disease
Can be used on dental implants
Far more effective than a traditional polish
No heat generated by the procedure
No contact with the teeth or pressure against the teeth
Air Polishing is a gentle procedure that greatly reduces discomfort to those suffering from sensitive teeth.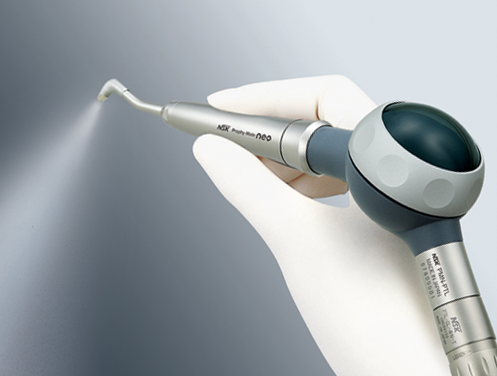 Request an appointment with us
For more information and to request a Dental Hygiene Appointment with a member of our friendly and highly experienced team, please call us on 0141 557 3488 or complete our Online Appointment Request Form >>