Fixed Invisible Braces
For a Hollywood Smile without the Price Tag.
At Tiwari Watson Dental Care we are proud to be able to offer fixed braces from a highly innovative dental company called Quick Straight Teeth. Using only clear brackets and tooth coloured wires, these braces are virtually invisible in the mouth.
Benefits of choosing Tiwari Watson Dental Care for teeth straightening treatment:
Free Consultation – Join us for a no obligation chat about your smile and to discuss your treatment/finance options over a relaxed cup of tea or coffee at our Glasgow practice
Highly Experienced Dentists – Our Quick Straight Teeth dentists (Dr Joe Watson and Dr Raashi Tiwari) have vast experience in teeth straightening treatment.
Friendly, Caring Team – We promise to always greet you with a smile and do everything we can to ensure you feel comfortable and relaxed whilst you are in our care.
0% Finance – From just £145 a month, payments for your Invisible Braces can be spread into affordable monthly amounts (subject to terms and conditions)

Click HERE to find out more
Our own dentist Laura wearing Invisible Braces!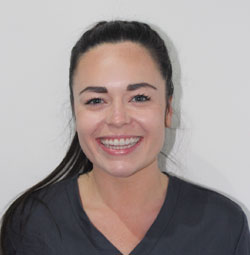 Straighten your crooked teeth in as little as EIGHT WEEKS
Quick Straight Teeth™ Removable Braces have been developed in order to provide the most affordable, comfortable and effective way of straightening your teeth.
Working by only concentrating on the front 6 to 8 teeth, Quick Straight Teeth™ braces can correct mild to moderate problems quickly. Using only clear brackets and tooth coloured wires, most people won't even know you are wearing braces at all, and treatment can take as little as 8 WEEKS to complete for minor corrections.
Standard orthodontic mechanics are still involved in the use of Quick Straight Teeth but because it's just the front teeth, the force required is minimal. The wires exert mild pressure to move the teeth, and this is done without the need for severe tightening which causes the discomfort noted in conventional orthodontic treatments. For more information, and to visit the Quick Straight Teeth website, please click here.
Press play below to see a video on our innovative system:
Our Patient's Experience with Invisible Braces
Press play below to see a video on how Invisible Braces Treatment changes Lesley's Life!
Press play below to see a video of Jennifer talking about her Quick Straight Teeth Braces!
Our Patient's Experience with Tiwari Watson Dental Care
Smile Transformations with Invisible Braces in Glasgow
Before and After Teeth Straightening treatment at Tiwari Watson Dental Care: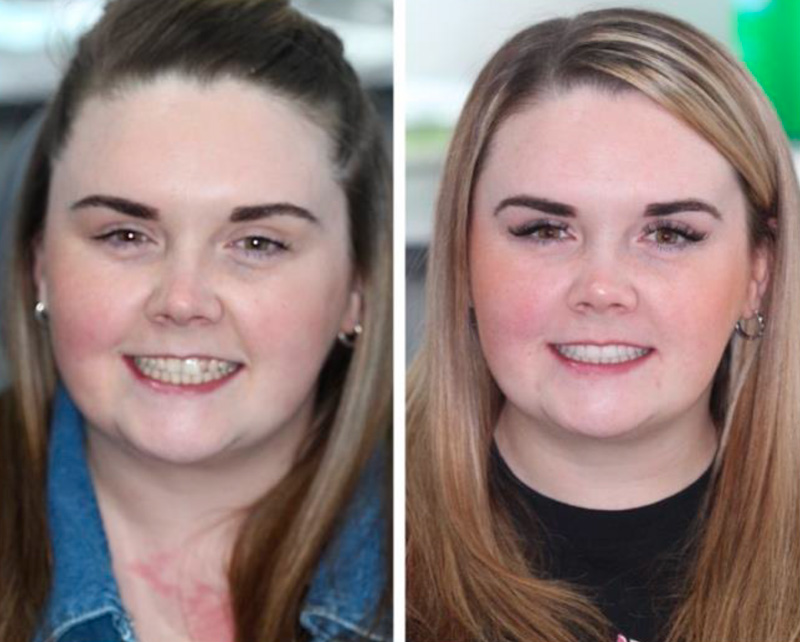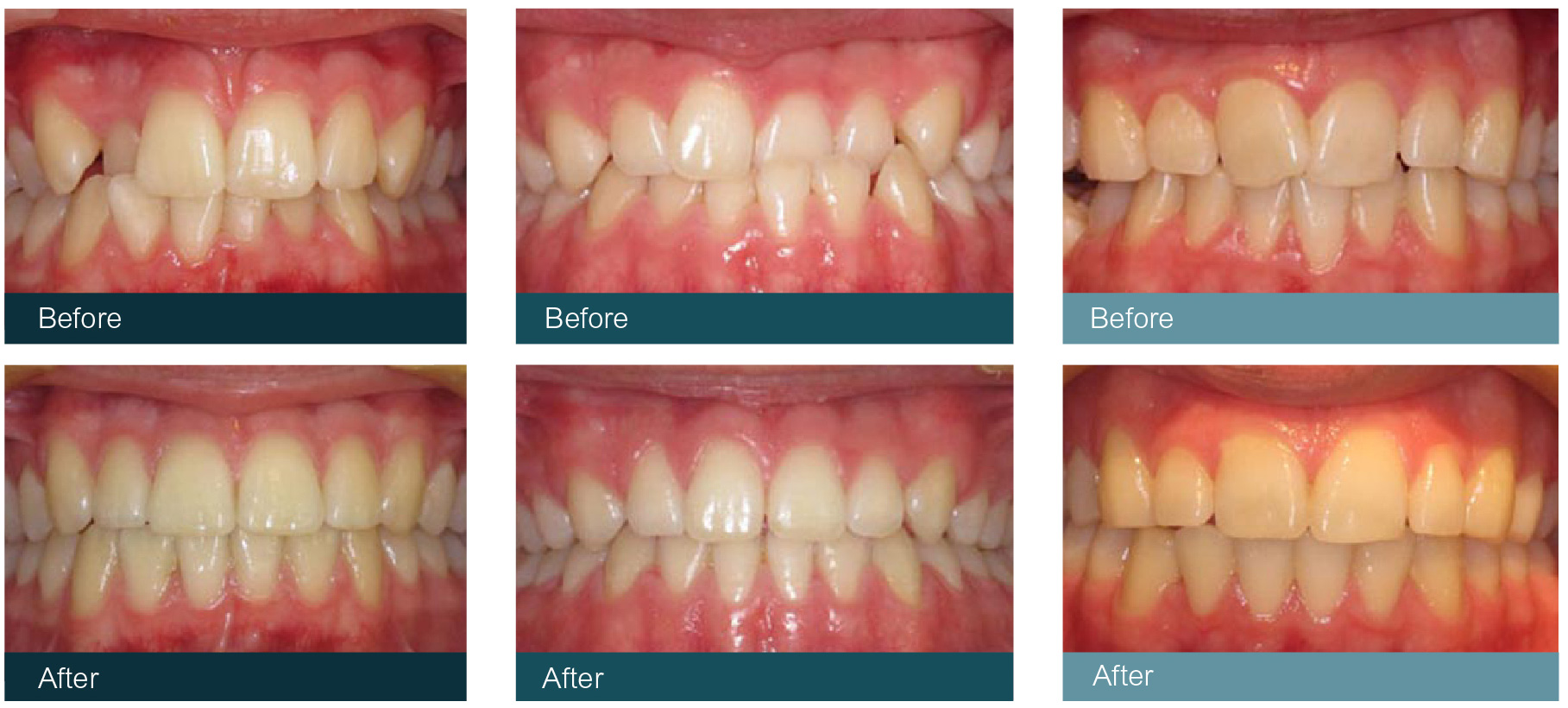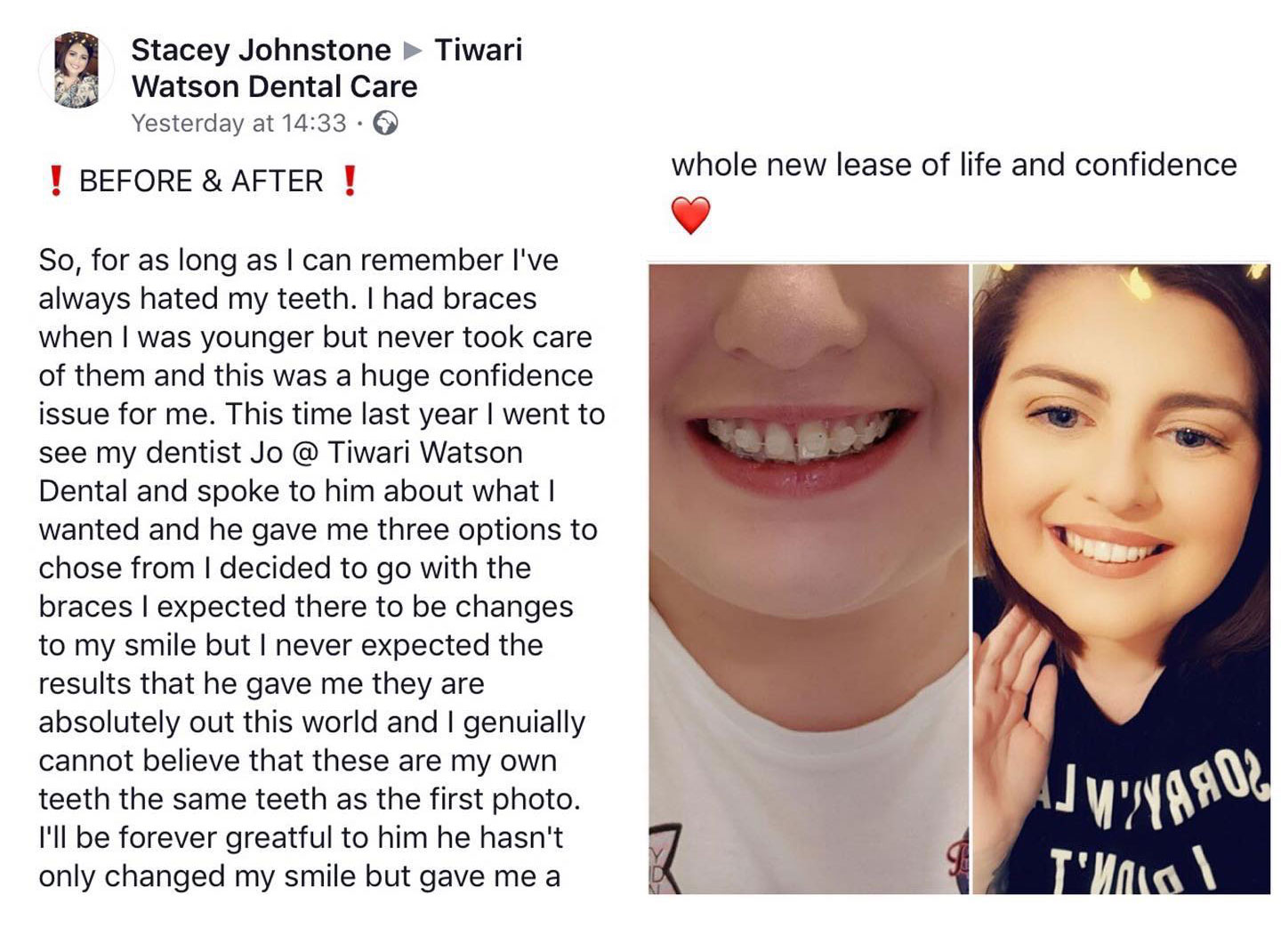 For more information about the choice of Finance Options we offer at Tiwari Watson Dental Care, please get in touch or request a free consultation.