Helping Nervous Patients Relax during Treatment
Your dentist may recommend an intravenous or 'IV' sedation. This is given by injection, either in the back of your hand or in your arm. The dose will depend on the amount of treatment needed and how long it will take to complete.
You become drowsy and are not aware of having any treatment, but you are still able to co-operate with the dentist. The effects of sedative medicine take some time to wear off and your dentist will tell you how long the drugs will take to clear from your body. You won't be able to drink alcohol, drive or work machinery during this time. You will normally not remember any of the treatment.
We also accept referrals from other dentists for sedation at Tiwari Watson Dental Care and are happy to see you even if you are not registered at the practice. Please just ask your own dentist to send a referral via our website.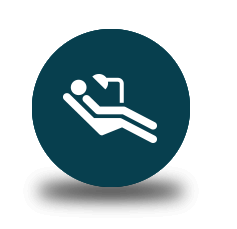 Request an appointment with us
For more information about Intravenous Sedation and to request an appointment with a member of our friendly and highly experienced team, please call us on 0141 557 3488 or complete our Online Appointment Request Form >>